After a little summer blog break that somehow seeped into fall, I'm back with a dining room design board since it's that "gathering" time of year.  Even if you don't host a big sit-down meal around the holidays, I think many of us see autumn as a time to spruce up a bit and transition our homes from summer to a quieter time.  Having dinner in the dining room, even in the middle of the week, is a wonderful way to reconnect as a family and enjoy your home.
This plan features Oceanside, Sherwin William's 2018 Color of the Year..  It's bold and rich but I contrasted the drama a bit with warm wood tones and textures.  I love blue with yellow (well, I love blue with anything!) and Lauren Leiss' Live Paisley fabric looks so pretty with the paint color.  Lauren used the fabric in the Southern Living 2016 Idea House master bedroom it was amazing.
I love vintage prints and I can never get enough birds, so I chose two prints of etchings by Mark Catesby, an 18th century English naturalist.  The owl is a nod to the season and the blue and yellow tones in the artwork play well with the fabric and walls.
I chose the lamps for their textural stone finish and "weightiness." They look so chunky and sturdy–no accidently tipping these guys over!
I love this beautiful, wire-brushed table. A little farmhouse, but the elegant base keeps it from looking too rustic.  I chose the same one for a client in a lighter finish and she loves it.  Round tables are so perfect for gathering, I think.  You can always squeeze in another chair and visually it's nice to have a piece without hard edges in a room.  The chair's slim arms slide easily under the table and the upholstered seat means people will want to linger.
That chandelier is a beauty, right? I think it's the perfect mix of modern and vintage.  The linen shade keeps the black and brass from looking too buttoned up in a space that's more relaxed and less "mind your manners."
I like using natural, sort of "weathered" accessories and vintage object and Adry Vintage has some great pieces. I love the way she styled this bowl.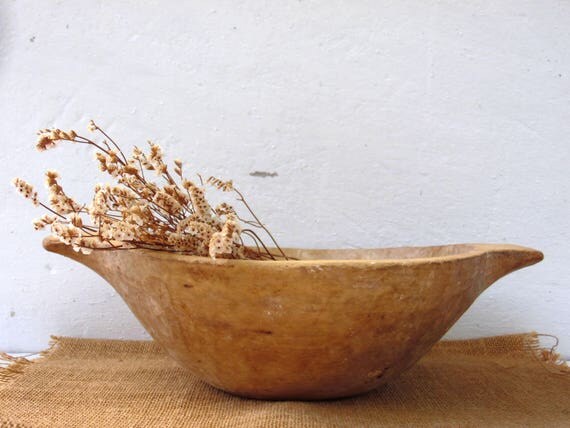 isn't this mirror amazing? The antique brass finish and the carved edge are so pretty against the blue walls.  A unique interpretation of a basic shape always keeps a room interesting.
The table, chairs and mirror are available through the trade so if you're interested in them, contact me for more details. I love designing dining rooms and it's the perfect time of year to make a change!
picture lighting/lamps/rug/chandelier
Happy fall!