Even though styles and trends don't miraculously change on the day we flip our calendar page, it's fun to talk about the direction that we see home decor moving toward in the upcoming year.  Of course what's "in or out" can be somewhat subjective, so I always like to abide by the golden rule of filling your home with things that YOU truly love, trends be damned.  Lists like this work as guidance, not hard and fast rules.  Also, there's that other golden rule "do unto others…" That's a good one, too 🙂
1. Refined Farmhouse So many people love farmhouse style so be assured that many farmhouse elements aren't going away any time soon.  There will always be an appreciation for well crafted simplicity such as we see with the traditional farmhouse table or a hand-stitched quilt.  But farmhouse is becoming more refined and a little more sophisticated.  How can you adopt this trend?  Keep farmhouse elements to a very few well-loved things.  Place a great value on authenticity.  Pair a vintage chair with an crisp, modern fabric seat.  Opt for clean lines.
Lonny 
2. Soft Curves In the coming months, we'll see more furniture pieces with curves instead of angular pieces with sharp edges.  So many pieces in a room are rectangular and square, from picture frames to chairs to sofas to TVs.  A curved piece can soften hard lines and create intimacy and a feminine softness.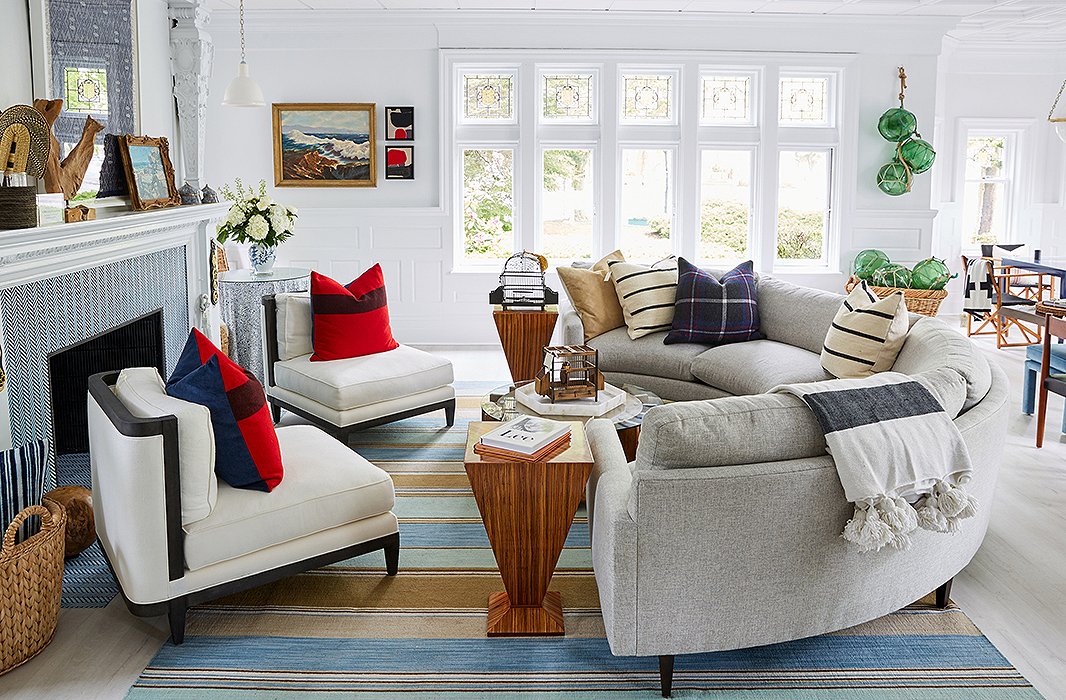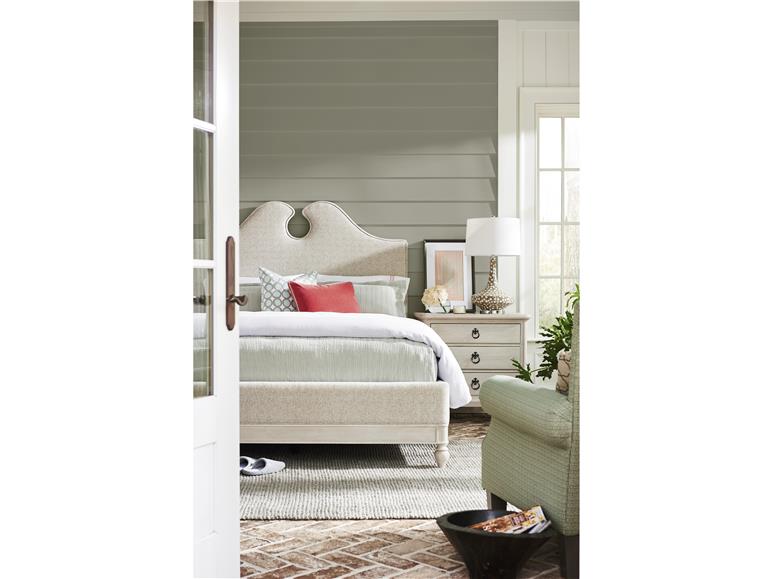 upholstered bed available to the trade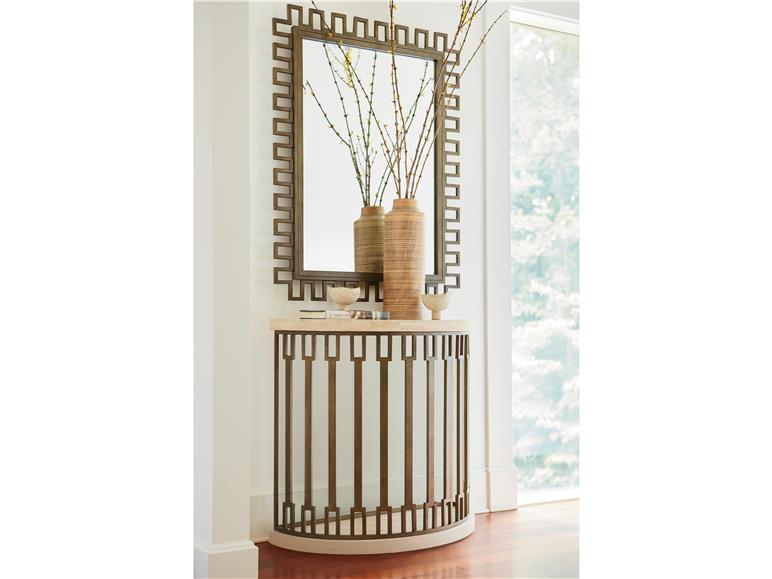 curved console table available to the trade
3. Velvet Move over rustic. Lush fabrics in deep jewel tones are back and they're here to stay for a while.  That wallpapered ceiling? Also a trend…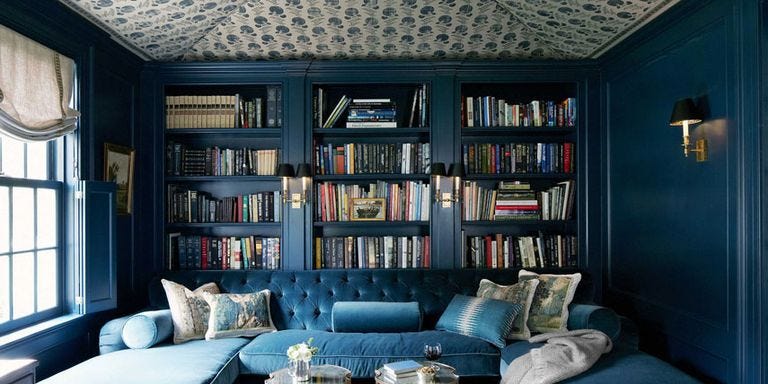 4. Matte black fixtures Unlacquered brass is still hot, hot, hot, but matte black is being seen all over, too.  And you can definitely mix the two.  In fact, mixing finishes adds a layered interest to any space.
source unknown
5. Bold florals: Feminine florals back in a big way BUT NOT in an 1980's way.  This year's florals are jewel toned, graphic and bossy.  Pair them with subtle textures and smaller prints to really make a statement!
fabric available to the trade
source unknown (I am madly in love with this space)
6. Colored Cabinetry While white kitchens will always be classic, we're seeing more and more colored cabinets in shades like this deep green.
Or this stunning cobalt blue.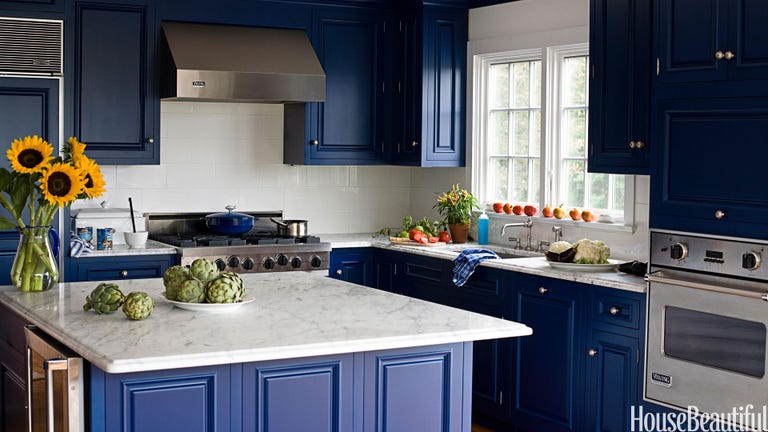 What do you think about these new trends?  Which one are you most excited about?