After spending a good part of this summer working on a dining room project, carting kids to camps and lolling about the pool, I'm finally back with a round up of classic blue and white striped rugs.  These flat weave rugs with their nautical flair work well in a casual space but can also sway a little more sophisticated, like in the traditional room below.
source unknown
I love everything from Tom Sheerer.  Those beams!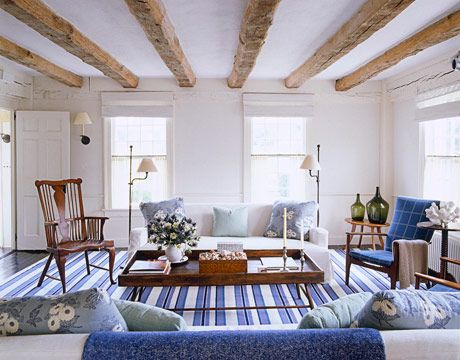 And who can forget Diane Keaton's stunning Hamptons beach house in A Good as it Gets (one of my favorite movies ever!)
Hooked on Houses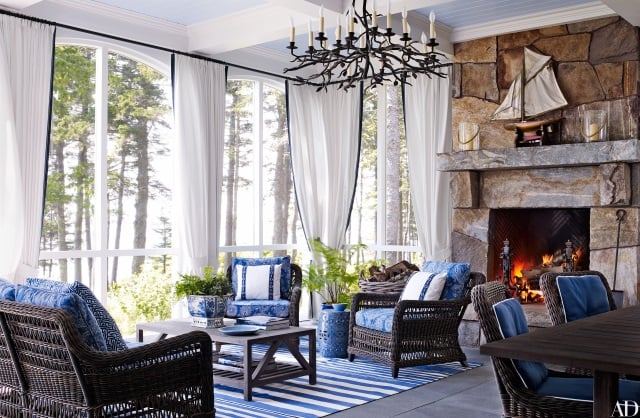 Suzanne Kasler and Les Cole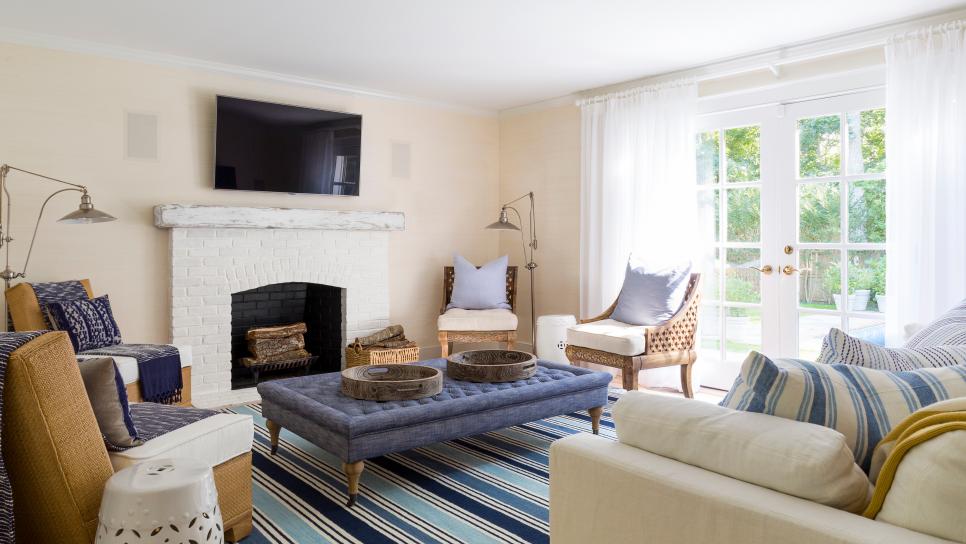 Want the look? Here's a roundup of affordable blue and white striped flat weaves.
Hope you're enjoying the summer!