One of the concerns I hear pretty often is "I don't want my room to be too dark." People are often afraid to go dark on their walls and the thought of black and navy together?  Yikes!  Official or not, it sort of sounds like a rule that shouldn't be broken for fear of…what exactly?  I'm not sure, but I can tell you that I probably wouldn't have considered this combo until fairly recently either.  But dark colors, even in a small or dark room, can add depth and help create that longed-for"cozy" factor that lighter colors don't always offer.  Paired together, black and navy can create a lush and sophisticated palette that's anything but gloomy.  Check out these spaces!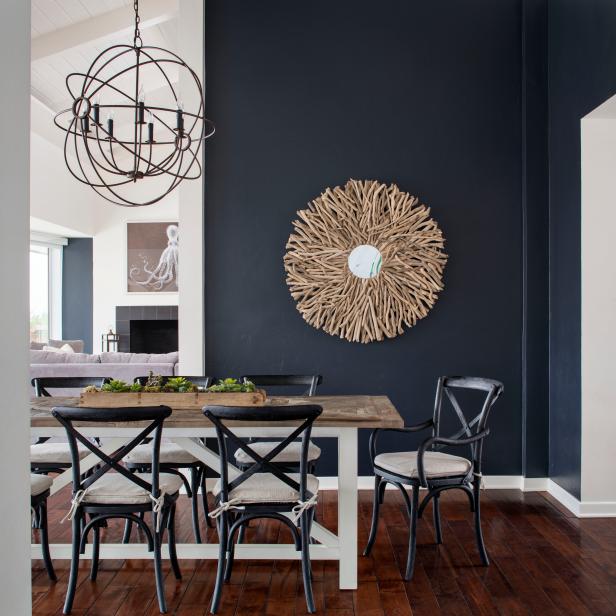 source unknown
source unknown
The secret to making these two neutrals play well together?  Add natural elements, like leather, reclaimed wood and natural woven rugs to bring some life into the space.  Second?  Add bright metals and lighter elements to reflect the light.
The design board below features Sherwin Williams Naval, one of my favorite navy paints.  It's a beautiful, true navy, without any gray or green.
plant stand/baskets/draperies/table
bookcase/chairs/rug/bamboo blinds
How do you feel about blue and black paired together?  Would you ever try this combo in your home?  I'm actually getting ready to paint my dining room blue this week.  Can't wait!!