Do you like dining areas with rattan chairs?  I'm always drawn to these spaces for the relaxed, airy vibe.  Rattan chairs add loads of texture and charm to a room and seem to say "Come linger over mimosas!" A little cottage, a little beach, a little farmhouse…perfect just about anywhere!  Here's some of my favorite spaces.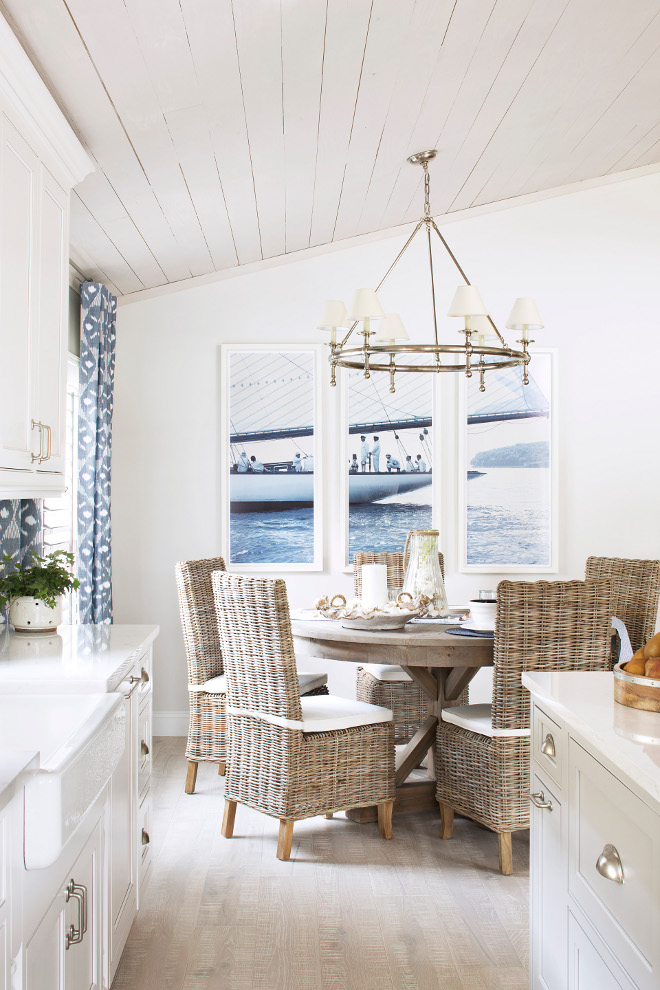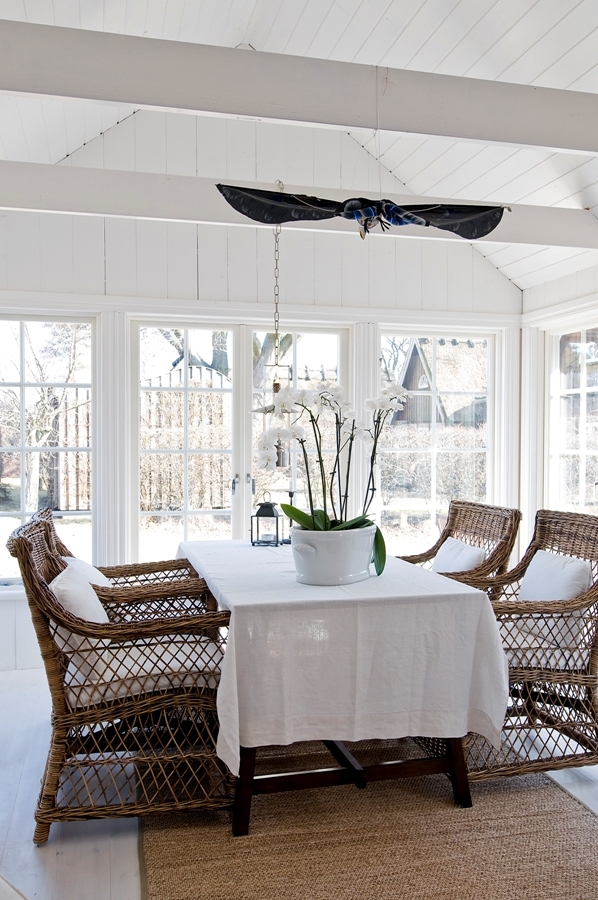 Jeanette Whitson via Southern Living
These rooms have me ready for spring!