I have long loved library dining room combos ever since Emily Clark created a home office in what was "officially" the formal dining room in their old home.  What a wonderful way to make a little used room more accessible for everyday use.  Using a table instead of desk means the room can accommodate  dining with minimal effort. The stacks of books and treasured collectibles up the cozy factor and help take the notion of "formal" down a notch or two.
Wouldn't you want to linger in this room long after dinner?  I love a stuffed bookshelf…
Another gorgeous room that begs you to linger with a glass of wine and a book!
I don't always love mismatched chairs, but they work so well in this room!
I've adored this space since the first time I saw it.
That window seat!  This room is perfection, no?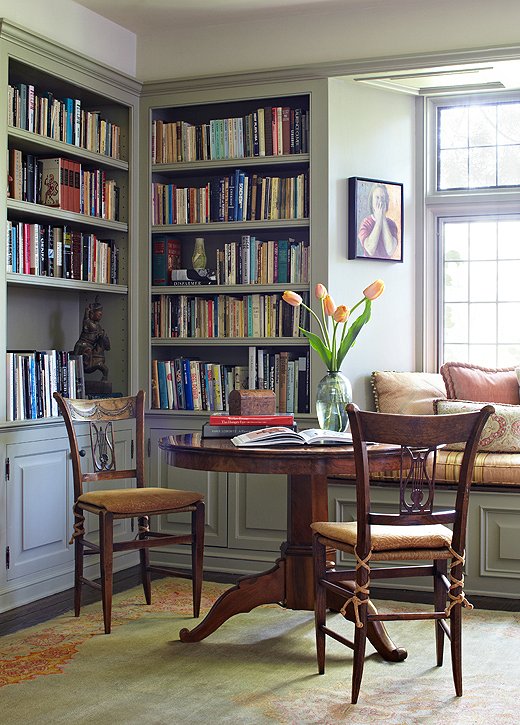 Love the use of space here and that gorgeous pocket door!
This blue with pops of red.  An energizing palette that's soothing at the same time.
How do you feel about this combination?  Open floor plans had their moment but I think dining rooms are coming back into vogue these days.  Creating a library in a formal space, in my opinion, is the perfect way to marry function and beauty.