I love using artwork as a jumping off point when I'm crafting a design board.  United Thread has been in my favorites list for a long time because her illustrations and paintings are so unique.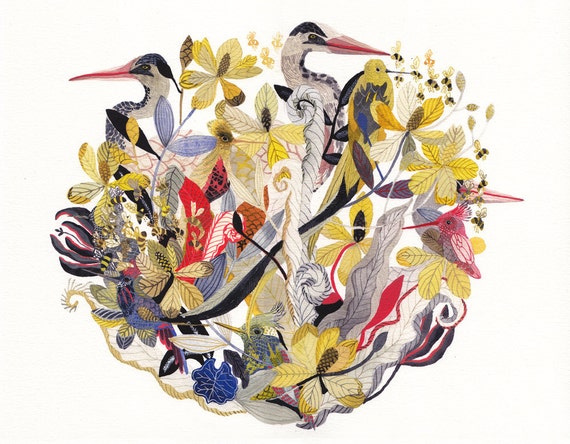 I'd love to use her work in a nursery project, but until then, I've put together this sweet room for a girl of any age.  And let's be honest, after two boys, I've had my fill of of Legos, army battles and Minecraft, so putting together a room like this is just plain fun!
bed/bedding/throw pillow/drapery fabric
floral and bird art/abstract art/macrame hanger
dresser/chair/mirror/llama lamp/chandelier
Paint: Benjamin Moore Summer Shower
The Tonic Living draperies coordinate perfectly with both of the art prints and the pale blue walls help anchor the florals and set a more sophisticated tone.  Swap the rattan chair for a rocker and the bed for a crib and this plan would work beautifully for a baby girl's room, too!
Happy Monday 🙂