Today I'm bringing you ten tips for choosing hardwood floors. Choosing the right style of wood floors for your home can be really difficult, especially when there are so many options these days!  Throw in Pinterest and social media overload, and the decision can be really overwhelming.  In this post, I'm going to help narrow the options when it come to the style and look you might be going for.   What looks great in a magazine or on Pinterest may not be the right style for your house for a variety of reasons.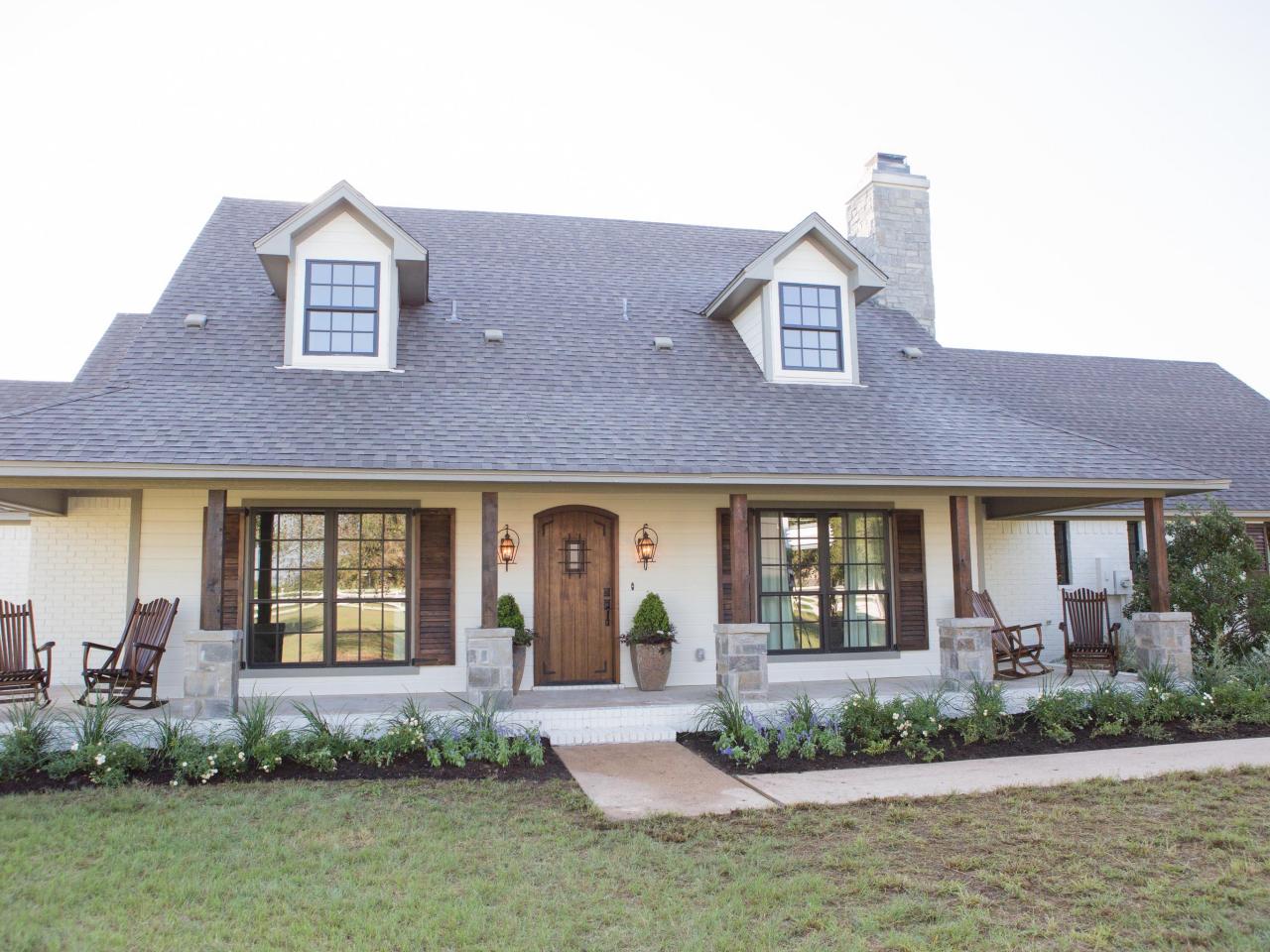 The first place to start is the with the architecture of your home.  What style is your house?  Is it a colonial? A ranch? A new build?  Is it contemporary with less architectural details or is it an older home with classic mouldings and millwork? Do you have areas that are formal such as a separate front living room and dining room? Or is your home a more casual, open design with a large great room?
After you consider the architecture and style of your home, take a look at the other wood and brown tones.   Do you have a lot of wood trim, wood bookcases or cabinetry? Or do you have mostly painted wood in your home?  Do you have a lot of wood furniture?  Do you have large area rugs or do you prefer to leave your floors bare?
After evaluating the architecture and the existing wood tones, then think about your personal style.  Do you favor a cottage or coastal look?  Do you love a farmhouse style?  Maybe your style is sleek and contemporary.  Think about the furnishings you already have and imagine the contrast against the floor.  Envision your new flooring as it looks against the fireplace.
Consider the current trends.  Highly glossed floors tend to look dated, plus they can show more dust and dirt.  Red oak flooring is the most abundant here in the U.S., but can look orangey and dated depending on the stain.   A matte finish offers the more natural and simple look that suits today's home.  Wider planks are also trending right now, meaning narrow planks could look a little dated as well.
Now that you've really looked at your home, you can begin to eliminate some of the flooring options, leaving you with choices that will flow naturally throughout the space without clashing with the existing elements.  Use these ten points as a guide.
Good choices for a traditional home with formal spaces include darker stains or dark, rich woods such as cherry or walnut.
Lonni Paul via Traditional Home
Reclaimed woods, wire brushed and distressed woods and woods with highly defined grain are all suited to historic houses or farmhouse style homes.
Thanks to Fixer Upper, reclaimed and distressed floors are all the rage, but this type of flooring doesn't always work in contemporary homes.  If the flooring looks like it's been around for a hundred years but the rest of your house was obviously built when Trump was elected, there could be a disconnect.
Match the wood tones throughout the home.  If you have warm, rich wood tones in your house, don't choose a whitewashed floor. Try to pick up the existing wood tones in your new flooring.
If you already have a lot of wood tones in your home, use area rugs to break up the brown.
Woods with lots of variation in tone can look "busy" and distract the eye.  If you love this look, choose furniture and décor that doesn't compete with the floor.
Lighter woods evoke an airy, casual feeling.  Perfect if your style is coastal, cottage or laid back. Lighter woods can offer a more contemporary look if they don't have a highly defined grain, so be aware if you have a more traditional home or furnishings.
Lighter floors offer an easy backdrop for today's more casual décor.  White oak is becoming more popular because of it's smoother grain and more contemporary look.  Remember, the smoother and less defined the grain is, the more modern your floors will appear.
Exotic hardwoods are well suited to contemporary homes and décor.  Not a good choice for a farmhouse style or historic home. Because obviously exotic flooring was not available to the original colonies. Even an orange was hard to come by.
brazilian tigerwood via Build Direct
Ebony stains are popular now, offering a sleek, sophisticated look.  If using in a historic or traditional home, let some of the natural grain and warmth of the natural wood come through.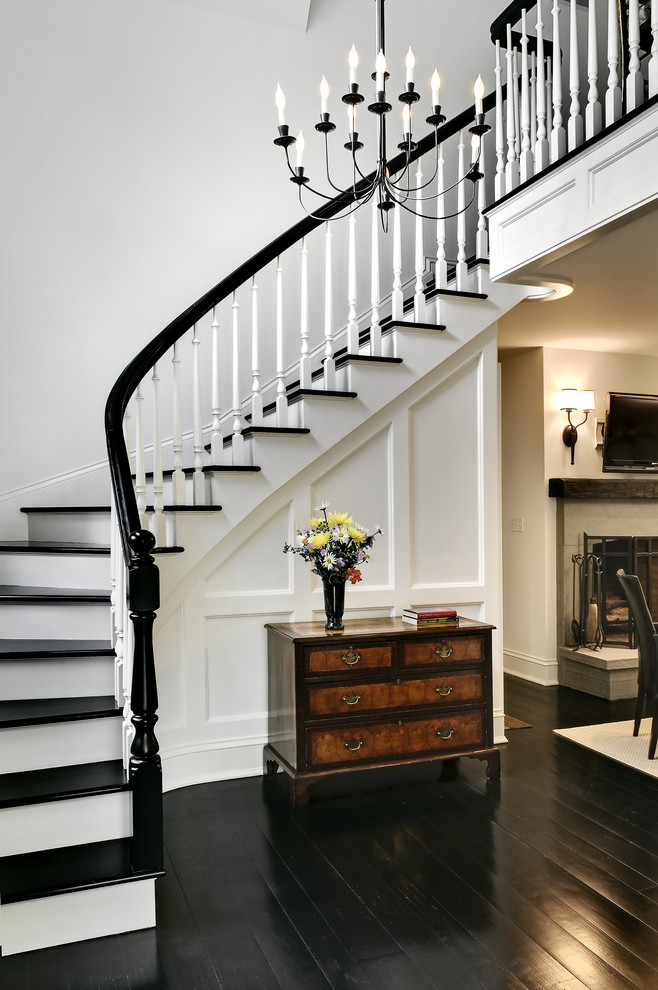 ebony floors via Crisp Architects
I hope this post helps to make any flooring decisions a little easier.  Good design is really about creating a balanced, natural flow throughout the home.  When your flooring choices are consistent with the architecture and style of your house, your home will feel more harmonious and comfortable.
Happy Friday!